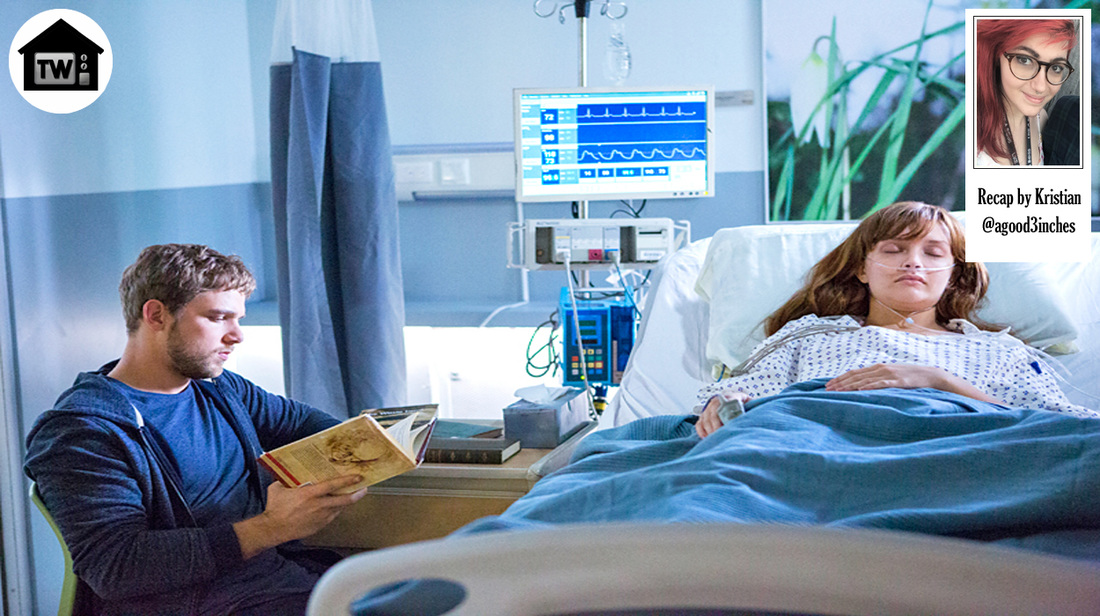 Norman has conveniently and completely forgotten about murdering Emma's mom. He has a few flashbacks of stuffing her into a freezer, but assumes that his mom was the perpetrator. This obviously makes the situation kind of awkward.
Like most families, they decide the best plan of action is to passive-aggressively stare at each other rather than throwing around accusations. When Norman FINALLY addresses the elephant in the room, he seems to be more concerned with convincing his mama of his undying love than the fact that mumsie could be a murderer. The two continue on with their normal mother-son activities, such as awkwardly reading love stories aloud to each other while standing on opposite ends of the room.

Romero decides to play the white knight — he goes up to Pineview and bribes Norman's way into the institute. He also agrees to marry Norma, proving that everyone in this show has an overly strong tendency to overlook the flaws in people. Unfortunately, Pineview faxes the forms out to the motel while Norman is down there checking in a hipster family (they're from Portland, of course). This causes Norman to have another lil' mental snap, which leads to a rather awkward dinner. Norman puts even more of a damper on things by pulling a gun on Dear Mumsicle. His mom tries to win the gun back from him through caresses and kisses, which doesn't succeed in any way other than making me extremely uncomfortable.

Norma manages to escape for the moment, but eventually resurfaces with a steak knife, searching the house for her son. There's a ton of eerie music and dark corners, which are unfortunately anticlimactic — the "jump scare" is simply Norman turning on a light. Norman, as any loving son would, suggests a suicide pact so that he and his mother can stay together forever. Unfortunately, Romero arrives in the nick of time to ship Norman off to Pineview.

If you're wondering what's up with Emma, we didn't see a lot of her or Dylan this episode. Her surgery was a huge success, but she wasn't allowed to talk at first in order to prevent stress on her throat, ergo most of her scenes consisted of meaningful gazes into Dylan's eyes.

Next Time: Romero discovers that being the stepdad of a murder is not all it's cracked up to be.
​