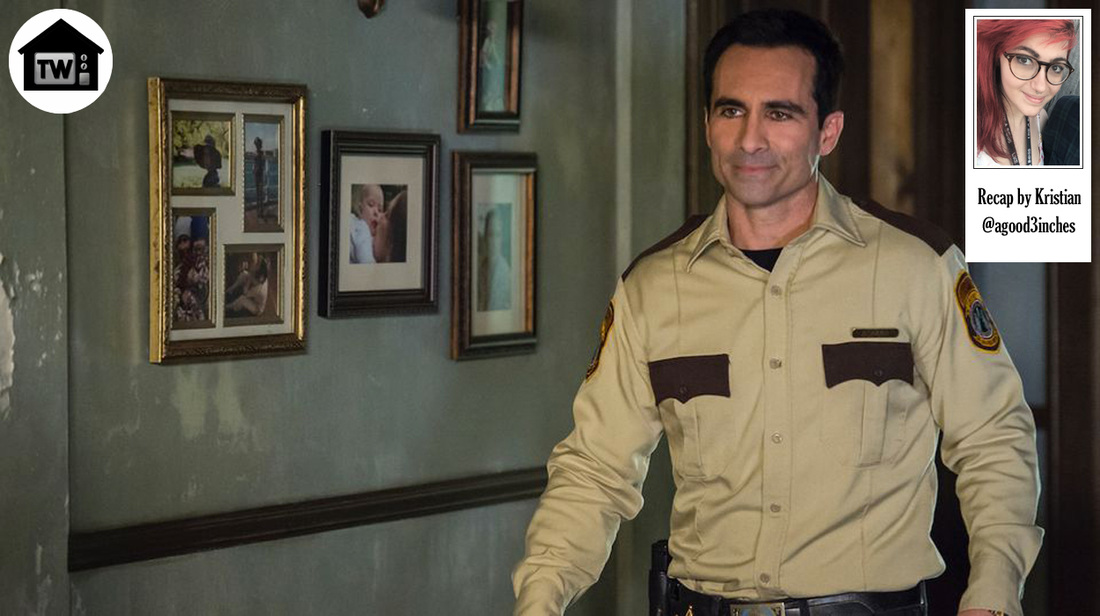 Welcome back to Bates Motel, the shining example of how not to have healthy relationships.
We begin with Norma bragging about her marriage with Romero, which is apparently so wonderful that it's just "like a movie." We get it, congratulations on bagging a hottie, but I don't think a life with a murderous son can actually be described as picture-perfect.

Norma and Chick meet up in a diner, where Chick makes it abundantly clear that he knows Norma "banged her brother." He threatens to expose this fact to everyone in town if she doesn't find out where Caleb is so he can kill him. Dylan warns her not to get in touch with him as it will only be self-destructive, but hey, it's Norma — we all know she ends up calling.

What happens next is a pretty awkward phone call where Caleb repeatedly and creepily informs Norma that he thinks about her all the time, loves her, misses her, etc. She also, strangely, doesn't mention that she's now married to a handsome, muscular sheriff. This family has so many issues. Norma still has a soft spot for Caleb, though, so she ends up having a tantrum and turning Chick down.

Doctor Edwards informs Norman that he probably has a Dissociative Identity Disorder, which includes an overprotective version of his mother as one of his personalities. He takes it surprisingly well. Dylan tells Norman that he's dating Emma, and he, again, takes this news surprisingly well. That institute must have some preeeeetty powerful medication.

Norman's still working out his issues, though, and while in a session with the doctor he has a vivid and heartbreaking flashback of his father violently and horrifically abusing Norma. Norman's "mom side" begs Edwards not to let Norman remember the flashback, and warns him that if he does, she will have to "do something about it."

Norma and Romero tell each other they love each other, and then Chick gives Norma an awkward cheek kiss before leaving, making her unsure if he plans to reveal her secret or not. However, the awkward situation forces Norma to tell Romero about her relationship with her brother. Romero seems somewhat understanding, reassuring her that it was an awful mistake. Norma then makes it even more awkward by insisting that it wasn't a mistake; she loved Caleb and their relationship had continued for multiple years. Romero, surprisingly, is also OK with this. So, yeah, weird night for the Bates family.

Next time: No more incest, hopefully.

​