LATEST RECAPS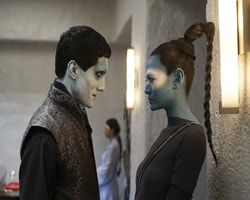 ---
---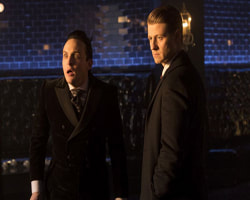 Gotham (4.11) "Queen Takes Knight"
Woof, sorry about the super-late
Gotham
recap. I know you were on the edge of your seats, dying to know what pithy thoughts I had about Nygma's next mirror conversation. I'm sorry, #life got in the way. The final episode of the first half of Season 4 literally ties up every loose end while introducing a couple of new plot points that are probably going to be burned through in the first episode of 2018. Let's get on with it.
---
---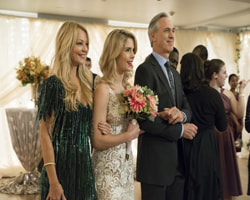 Arrow (6.9) "Irreconcilable Differences"
​
This week on
Arrow
, Oliver and Felicity are able to enjoy a few seconds of marital bliss before it all comes crashing down when they learn that someone on Team Arrow is a snitch. Fortunately, snitches get stitches. Or kicked off the team. Whichever.
---
---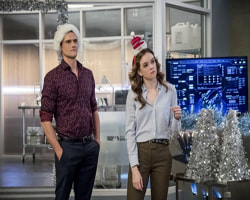 The Flash (4.9) "Don't Run"
This week Barry gets stuck in a box that he can't get out of, and if Cisco doesn't make a "glass case of emotion" joke I'm going to scream.
---
---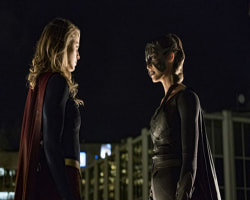 Supergirl (3.9) "Reign"
Happy Holidays, Superfriends! This episode is exactly like that time on
Seinfeld
where the gang goes to George's parents' house and learns about Festivus. Except instead of funny, it's wicked dahk, as we say in Massachusetts. And instead of Festivus, we learn about a pre-historic end times prophecy. Ho ho ho!
---
---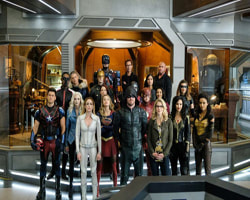 ---
---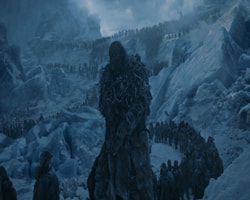 Game of Thrones (7.7) "The Dragon and the Wolf"
With an episode title like "The Dragon and the Wolf," I suppose, deep down, I knew what I was getting. And you better believe that Dany knew what she was getting deep down, if you know what I mean. It's not something I wanted to see, but the Targaryen family motto has always been "If you can't keep it in your pants, keep it in the family," so . . . what the hell(s)?
---
---