LATEST RECAPS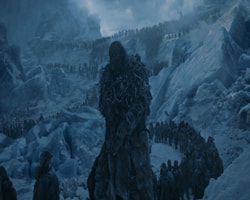 Game of Thrones (7.7) "The Dragon and the Wolf"
With an episode title like "The Dragon and the Wolf," I suppose, deep down, I knew what I was getting. And you better believe that Dany knew what she was getting deep down, if you know what I mean. It's not something I wanted to see, but the Targaryen family motto has always been "If you can't keep it in your pants, keep it in the family," so . . . what the hell(s)?
---
---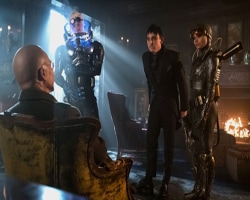 Gotham (3.21) "Destiny Calling"
Here we are, born to see the finale of the third season of
Gotham
, we're the princes of the universe. Sorry, I've been watching a lot of
Highlander
lately. But it is the finale of
Gotham
. Penguin is hanging with Fish again, Bruce ignited a bomb to give everyone angry brain, and Jim injected himself with the Tetch virus. I guess we need an hour and a half to wrap this narrative nightmare up.
---
---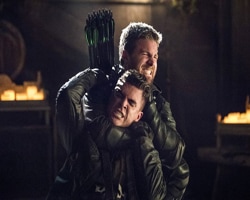 Arrow (5.23) "Lian Yu"
Wow. Holy shit! If I may steal from
The Princess Bride
, this
Arrow
finale has fencing, fighting, torture, revenge, giants, monsters, chases, escapes, true love, miracles ... and SLADE ONE-EYED MOTHERFUCKING WILSON!
---
---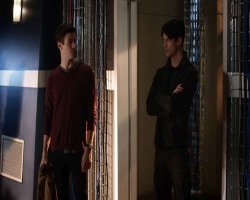 The Flash (3.23) "Finish Line"
When we last saw Barry Allen he was holding the love of his life in his arms, a time gun had failed to work, and BFFs Cisco and Caitlin were throwing super powers at each other. What could possibly happen in the final episode of the season? Literally everything. Have fun making sense of this.
---
---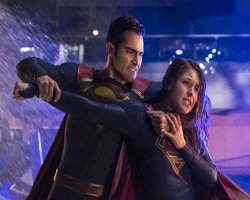 Supergirl (2.22) "Nevertheless, She Persisted"
I know I could probably look it up, but it's more fun to speculate: Is Mon-El really gone? And if so, why did they write him out? Does Kara need to grow on her own as a character? Are they setting up a romance arc for her with Barry Allen? Or was Chris Wood just a dick to work with?
---
---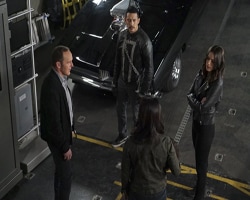 ---
---