LATEST RECAPS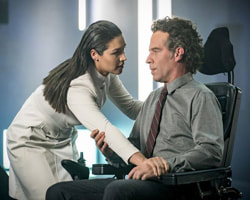 The Flash (4.7) "Therefore I Am"
This week on a very special episode of
The Flash,
we meet DeVoe, the guy the in wheelchair who we've mostly seen chatting with his personal assistant for the first six episodes of the season. What's he like? Does he eat pie? Where does he get all of those fancy Christmas lights that he sticks on his body?
---
---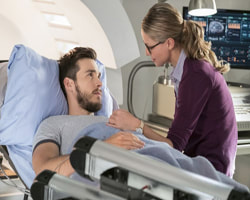 Supergirl (3.7) "Wake Up"
We open on a deep sea diving expedition that, for just a moment, makes me think that maybe
Supergirl
has been cancelled this week and the CW is playing
Titanic
instead. If you're wondering, the answer is of course I would have still recapped it, and it would have been a thing of beauty.
---
---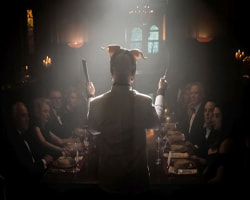 Gotham (4.9) "Let Them Eat Pie"
In this episode of
Gotham
, Grundy learns something about himself, Jim stresses over a promotion, and we finally see the debut of a baseball bat covered in hammer heads.
---
---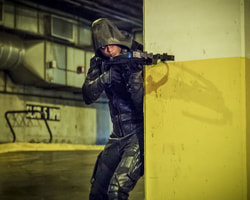 Arrow (6.6) "Promises Kept"
Was it just me? Was I the only one who found this week's
Arrow
dull, confusing, and pointless? The interweb seems to have loved it. Maybe I was watching the wrong episode, but man, what I saw was a stone-cold clunker.
---
---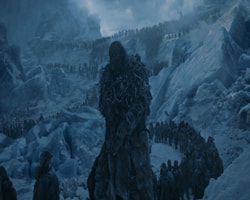 Game of Thrones (7.7) "The Dragon and the Wolf"
With an episode title like "The Dragon and the Wolf," I suppose, deep down, I knew what I was getting. And you better believe that Dany knew what she was getting deep down, if you know what I mean. It's not something I wanted to see, but the Targaryen family motto has always been "If you can't keep it in your pants, keep it in the family," so . . . what the hell(s)?
---
---