LATEST RECAPS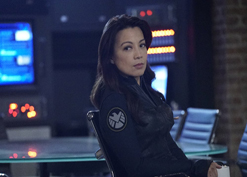 ---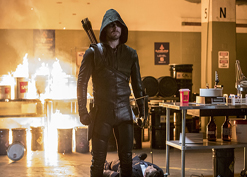 Arrow (5.9) "What We Leave Behind"
So, how about that Prometheus, huh? He's really being a pain in the ass to just about everybody on Team Arrow. Except Artemis, who decides she digs his specific brand of evil. We still don't know the identity of this sadistic, murderous asshole, but if I had to guess I'd say Donald Trump.
​
---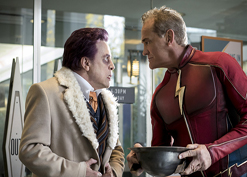 The Flash (3.9) "The Present"
Now that the alien invasion is over, I'm sure the repercussions of the MASSIVE 4-PART CROSSOVER will be echoing throughout the rest of the season. And by echoing throughout the season, I mean that characters are going to say things like, "Boy, those aliens sure were weird," and then going back to the main plotline. Anyway, let's see if we can figure out what Savitar wants with Barry Allen.
---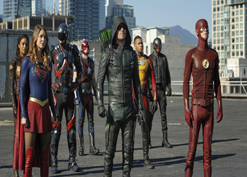 ---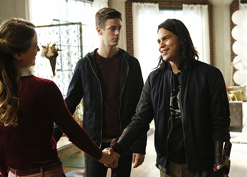 Supergirl (2.8) "Medusa"
Happy Thanksgiving, Superfans! I hope you weren't too excited about the big crossover event, cuz you may have blinked and missed it. So many plotlines to wedge into this episode, it looks like they forgot all the other shows.
---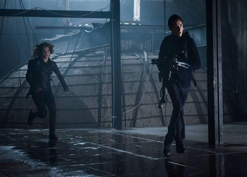 Gotham (3.11) "Beware the Green-Eyed Monster"
Eleven episodes of
Gotham
in a row feels more like a punishment than I thought it would, and while this wedding spectacular ties up most of the storylines from the first half of Season Three, while beginning to tell some new stories (it's almost like this show is written by real writers), it feels extra long for some reason. If you were rooting for Mario and Lee, you may want to skip this episode.
---
---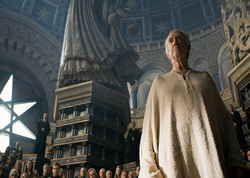 Game of Thrones (6.10) "The Winds of Winter"
The direwolf is back on Winterfell in the opening credits. That's been a long time coming and it's the most important thing of note. I actually didn't even watch the rest of the episode. Recap over.
---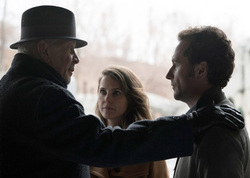 ---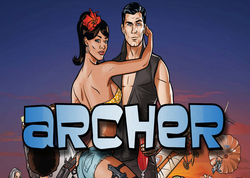 Archer (7.09) "Deadly Velvet, Part 2"
The season began with Archer's body floating in Veronica Deane's pool. And it ended that way, too. Is he really dead? Well ... that all depends on whether the show gets renewed or not.
---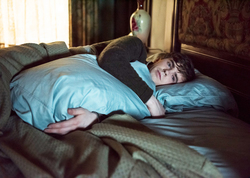 Bates Motel (4.10) "Norman"
If you haven't seen it yet, spoilers – Norma's deader than my hopes and dreams, thanks to her sweet little boy.
---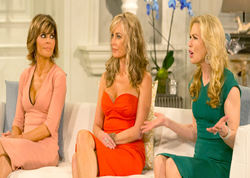 ---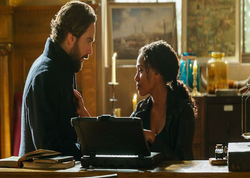 Sleepy Hollow (3.18) "Ragnarok"
Wow ... if fans thought that Joe's death last week was rough, I hope they survived this week's shocker: The death of a main character! What will happen without her?