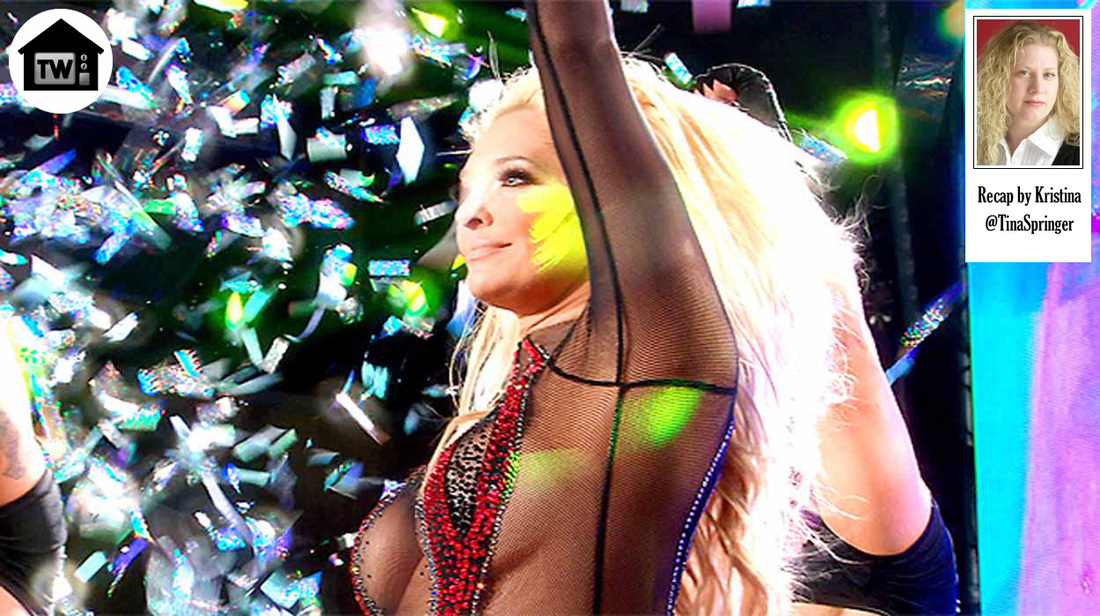 A visit to the cryo chamber, a confrontation with Yolanda, and a girls' trip to San Diego, its RHOBH time!
This week's episode kicks off with Kyle and Liza V. meeting Yolanda at the cryo center. I'm guessing Yolanda is getting ready to chew them out for talking about her kids two episodes ago, but we'll have to wait and see because so far it's double cheek kisses all around.

Lisa is nervous about getting frozen but Yolanda says she's does it every day so not to worry. Things like this are probably why she's asking for 100K a month in spousal support after four years of marriage to David Foster. I can save her a whole lot of money if she wants to come to Chicago and just hang outside my house this week. It's freezing here too. Although her expensive frozen air is like 200 degrees below and we only ever get to like 30 below. She'd just have to stay outside longer, I guess.

Next up we're at Erika's house where she's hanging out in her closet with her stylist and assistant, planning out her various outfits for the next girls' trip to San Diego. Her stylist is lavishing compliment after compliment on her. It has to be an interesting life to have so much money you can afford to pay people to blow sunshine up your tush night and day.

Lisa V. and Kyle meet Yolanda for lunch. Everyone seems to be good after their trip to the cryo chamber. Yolanda tells the ladies she heard what they were saying about her and her kids not actually having Lyme disease. She expected them to have stood up for her. She then sets them straight that her kids do have the disease and that her ex- husband, Mohammad, pays the medical bills for them so he very well does know the kids have it. Yolanda even pulls out medical records and tells Lisa to take them home and read them. But as we know from watching Real Housewives of Orange County (Brooks' fake cancer scandal), medical records can be faked.

Yolanda goes on to say that after Lisa reads the records, she expects her to apologize to her children. Lisa refuses to take the records, though, and the ladies part ways. Lisa and Kyle walk out together and are both stunned that Lisa R. had told Yolanda so much stuff about them.

Eileen and Kathryn meet for lunch. While chatting, Kathryn asks Eileen when did she date her ex-husband. Eileen says 1989, and Kathryn says they were dating at that time too. The women talk about the upcoming trip to San Diego and how Kathryn is getting her house there ready so she can entertain them. Somehow the topic moves to money and Eileen mentions that she'll spend money on some things like renovation but won't buy expensive handbags. Kathryn is completely floored. She can't believe Eileen doesn't buy the best handbags and says she always judges a person by their handbag. In fact, right after she looks at their shoes, her eyes go right to their handbag and if it's janky, well then …

The other ladies all meet outside Kyle's to take a car. They goof around in the car, drinking and being jokey, and then Lisa V. goes in for the kill. She lets Lisa R. know she's not happy with her for all the stuff she told Yolanda. Lisa R. looks shocked and clueless, going with the "Who, me?" defense. She swears none of it's true.

Everyone arrives in San Diego and Erika has a dozen people whipping her into shape for her performance. The other ladies all check in to their hotels and get ready for the concert. Lisa R. is still all worked up about why someone told Yolanda she said those things about her kids and she's sure it must have been Erika.

The concert starts, and as expected, Erika is in one of her nylon onesies and surrounded by men. Some of the ladies are dancing and having fun and some look like they want to get out of there. When it's over, they all get on Erika's bus to ride back to the hotel together. Before they are even out of the parking lot, Kathryn is complaining about Erika's necklace because it says the c-word on it. Erika was just rolling around on stage practically naked, but it's her little pink word necklace that has Kathryn in a tizzy.

The women get into a hotel room to drink and right away they get on Erika, demanding to know if she's the one that spilled the news to Yolanda that they had been talking about her kids. She denies it all. She knows she's 100% lying, but she doesn't care. She's not going to let them ruin her night. The ladies are still all worked up and won't let it go, so they decide to call it a night. Gotta save something to talk about next week!
​