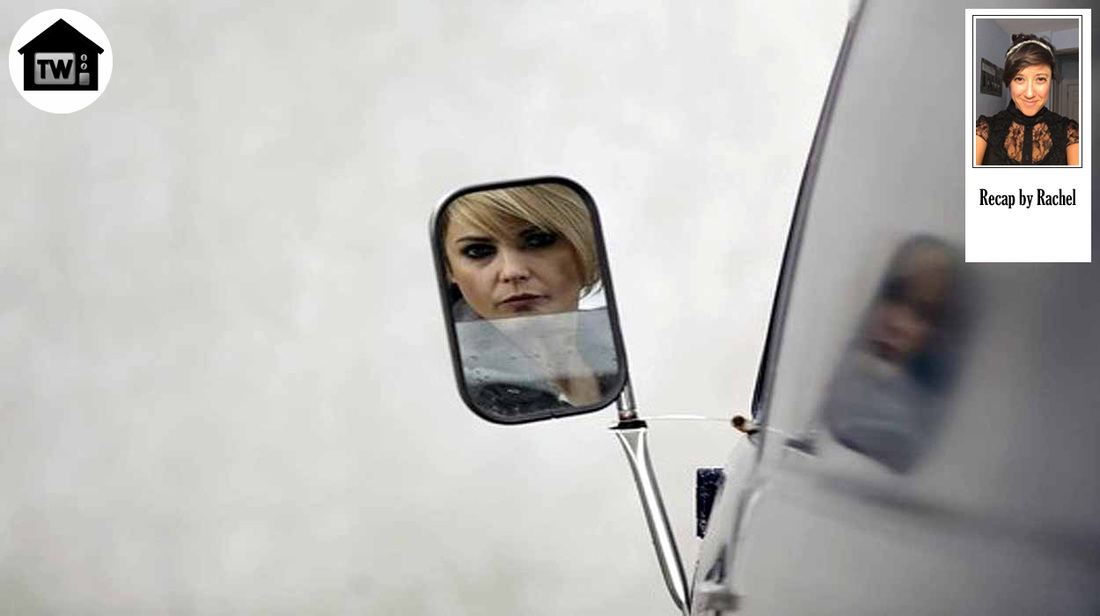 This week we see Martha slowly start to wake up from her pathetic dream of a life. ​
We start off with Paige ratting out Felicity's attempt to be a "cool mom" and whining about how DC still has ghettos. Wake up Paige, DC will always have ghettos. Henry interrupts, which is surprising, because is he still even on this show? Then the parents fight about how turning Paige will work, and honestly I'm wondering too. It's quite a leap to get some naive little Christian girl excited about moving from church potlucks to actual demonstrations, to then donning wigs on the reg and turning into a murderous whore, all for Mother Russia.

Next Felicity explains to Sideburns that Old Man Gabe has alerted her to a high up South African named Reuben who is being sent here as bait to lure the other South African Felicity's new boy-toy has been following. It would probably get confusing, but thankfully Reuben is Black while the other spy is White. Sideburns is dubious though, since he can't even trust his own pretend wife, he's having trouble trusting some rando simply because he's a Commie. Later we see Felicity and Reuben walking out in the open, patting each other on the back for their overall badass-ery and harsh parenting tactics. Apparently we can all agree that if your kid has to die, it's best if they go fighting for the cause.

Speaking of racial tension, Stan the Stiff's new Black partner is asking a lot of questions, and Stan is super pissed about it. He claims he doesn't like how inquisitive he is, but you have to wonder if he's just racist after being undercover in the KKK for so long. Sideburns brings home pizza with extra pineapple, anchovies, and pickles, and of course no one's interested, that sounds absolutely disgusting. Then Stan ends up eating it. What is he, a starving college freshman? Back in the office, Stiffy Stan can't stand the idea of his new coworker having more face time with the boss than him, so he goes into the boss man's office under some lame pretenses of needing a signature. And what perfect timing! All three men discover the pen with a recording device that ugly Martha planted ages ago, since it ran out of ink. Goddamn Russians, always cutting corners.

The big guns are called in to investigate the pen, since now everyone is a suspect, including the boss man himself. Martha looks like she's going to shit herself she's so nervous, and you can't really blame her. She destroys the additional recording device she apparently always carries around with her, and she's so fidgety and anxious in the bathroom, at one point I wondered if she would just kill herself with that nail file. And then I wondered if anyone would care. But you do feel for her, she is finally starting to question why she put her job/life/freedom on the line for someone who continues to wear an absurd hair piece around her, after she confronted him on his balding.

When Sideburns/Combover shows up at her apartment that night, she doesn't mention the pen and instead demands to go to his place, since she's never been and is finally starting to realize how suspicious that is. Don't forget, these two fools are married. I'm not even sure she has his phone number. I don't know where he takes her, but he has some empty shack lined up, and after seeing it exists, she goes home, presumably to cry herself to sleep and question all her poor choices. Suicide might not be entirely off the table yet.

The closing scene is awesomely dramatic, and definitely the most intense use of a Fleetwood Mac song I've ever seen on TV. Reuben is acting as bait in a diner, and Sideburns is there too looking like an extra from Spinal Tap. Felicity sits in a kidnapper van and her boy-toy acts as look-out. There are lots of shady slow drive-bys, and then the Afrikaner spy shows up. Spinal Tap and the Afrikaner start fighting on the street, and Felicity asks some other lady spy what time it is, only to see her shot in the head by some unknown assailant. Then Felicity crazily drives by and puts her van to use kidnapping the Afrikaner, while Reuben and Spinal Tap hop in as well.

Tune in next week as the power couple interrogates the Afrikaner, and the case of the mystery pen is investigated further. Martha demands Combover tells her the truth, and I'm starting to wonder if she's worth the trouble of surviving the rest of the season.
​