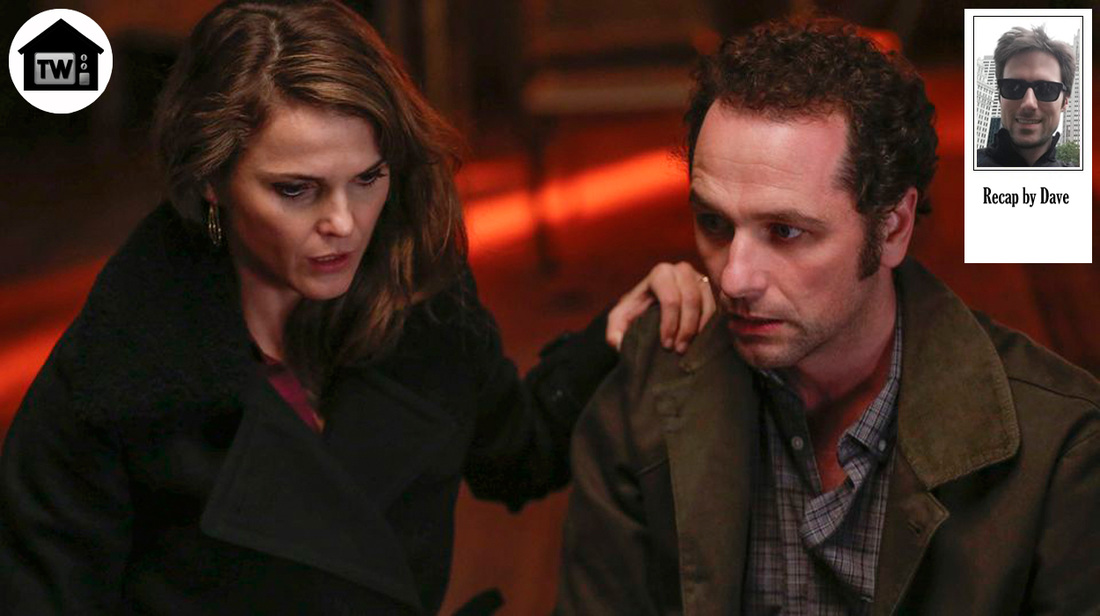 On this week's episode: Paige makes her trademark angsty face, Elizabeth starts a side hustle selling makeup, there's a biological weapon, and Philip and Elizabeth decide not to do an Odessa House Hunters International. Oh my!
The show kicks off with a long awkward scene of Philip and Martha waking up together, with Martha commenting on how weird Philip looks without his weird wig on. I had always thought Philip and Elizabeth would more seriously consider killing Martha, but I guess she's so desperate for male attention that there's zero chance she'd give up her pathetic relationship with Philip. The show seamlessly pivots to Elizabeth with a group of ladies learning how to sell makeup, which I'm sure was part of her Soviet spy training.

Philip and Elizabeth pay a surprisingly docile visit to Pastor Tim, and try to convince him that they are more about building peaceful relationships with Soviets and Americans, wisely not telling him about that guy Philip killed in the back of an airport bus in the previous episode. Pastor Tim seems dubious, and hints that he hasn't decided if he will spill the beans — though he does admit to telling his wife, Allison, about what Paige told him. Allison is apparently the indiscreet person that the "Loose Lips Sink Ships" posters were targeting. Pastor Tim is in way over his head, and is painfully oblivious of the danger he's in. Afterwards, Philip and Elizabeth discuss their options privately and with Gabriel, with Philip arguing for the family fleeing for the Soviet Union, and Elizabeth favoring to Plan B the pro-life Pastor and Allison.

While Gabriel asks the Center what to do about Pastor Tim and Allison, Philip gets Paige to pay Pastor Tim a visit. He tells her that Pastor Tim is an important part of their lives now, and "Don't make him angry," "We can't have him turn against us," and "We have to think about him." To me, it sounds like Philip is trying to tell Paige to tug off Pastor Tim in a pew, but I guess it's possible he does want her to just talk to him. During their talk, she makes her highly punchable trademark look of concern: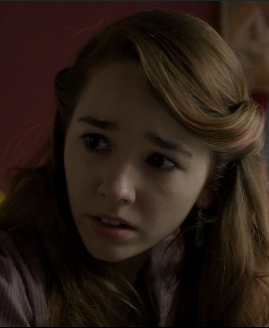 ​Anyway, her talk with Pastor Tim does not go as peacefully as Philip wanted. She becomes angry and storms out because he told his wife. Life lesson: skip the talking and start the tugging. She already has the facial expression for sad hand jobs.

Gabriel's solution is for the Jennings to take a trip to EPCOT and spend all their time with Paige and Henry (still a character?!), while the Center kills off the Pastor and his wife in some kind of accident. Philip is skeptical that Paige would not be suspicious, while Elizabeth argues that it would tear the family apart if they had to flee back to Russia with their very Americanized children. Philip naturally defers to Elizabeth on this one, as he is the reacher in the relationship.

As for Nina, she is told things don't look too good for her legal case. She gets an appeal, which is a little surprising for someone in a totalitarian state. I guess the show can't bring itself to kill off its hottest Russian. Then she reads something. Amazing!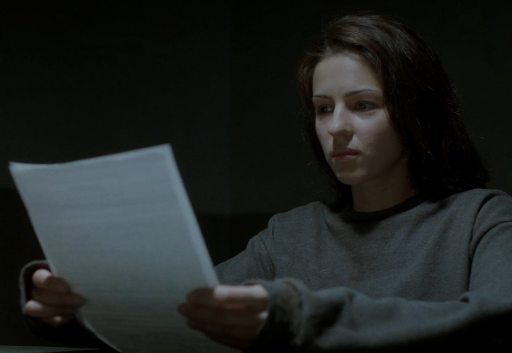 ​Meantime, Elizabeth's side hustle and getting close to fellow door-to-door makeup saleswoman Young Hee continues to have no explicit purpose. Her husband wears a suit at dinner, so probably he is somehow Elizabeth's target in all this. So far, she hasn't had to sleep with and/or kill anyone, but she does have to sell makeup. I think we all know her first choice is killing people, though she does tell Philip that she's enjoying her current assignment.

Briefly, Stan's ex-wife Sandra stops by the Jennings residence and chats with Philip. Though they haven't had sex yet, there is some kind of intimacy that they are reaching with each other.

Stan gets in on the episode when he tells one of his co-workers that he is suspicious of Martha. Previously, it looks like he took note of Martha making some unlogged copies, which turned out to be a duty schedule of surveillance that Philip needed during a previous episode. I think the bulk of Stan's suspicion stems from Martha not showing any sexual impulse toward him. I mean, if a 6 isn't attracted to another 6, then something is amiss, amirite?

Toward the end of the episode, Philip and Elizabeth pay a visit to Gabriel, who is barely conscious after being exposed to the biological weapon that they've been passing back and forth like a freshman at a frat party. They hurriedly reach out to William, their biological weapon expert. He basically says Gabriel is screwed, then runs away after finding out that Philip and Elizabeth were exposed. Philip chases him down, and in a moment of pure douchery, spits in William's face.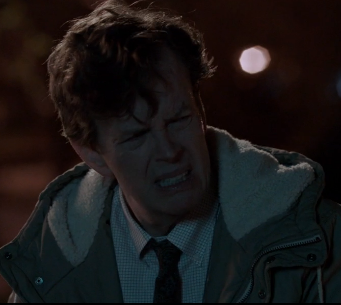 Now that he has a personal investment, William takes them back to his apartment to give everyone some super antibiotic that might work. They go back to Gabriel's apartment to give him the same treatment, and he hasn't moved at all. Realistically, Gabriel is totally crapping and pissing himself laying on the floor, right?

Philip and Elizabeth seem to think this is like a chlamydia treatment where you just get a shot and you're cured, but William says that they have to stay in Gabriel's apartment for days to continue treatment, and prevent a larger outbreak. This, of course, will prevent the family from being at EPCOT, and will perhaps jeopardize their alibi for when Pastor Tim and his wife meet their merciful end. You didn't really think the next episode would feature Philip and Elizabeth killing or sleeping their way to the front of a line at Disney, right?
​