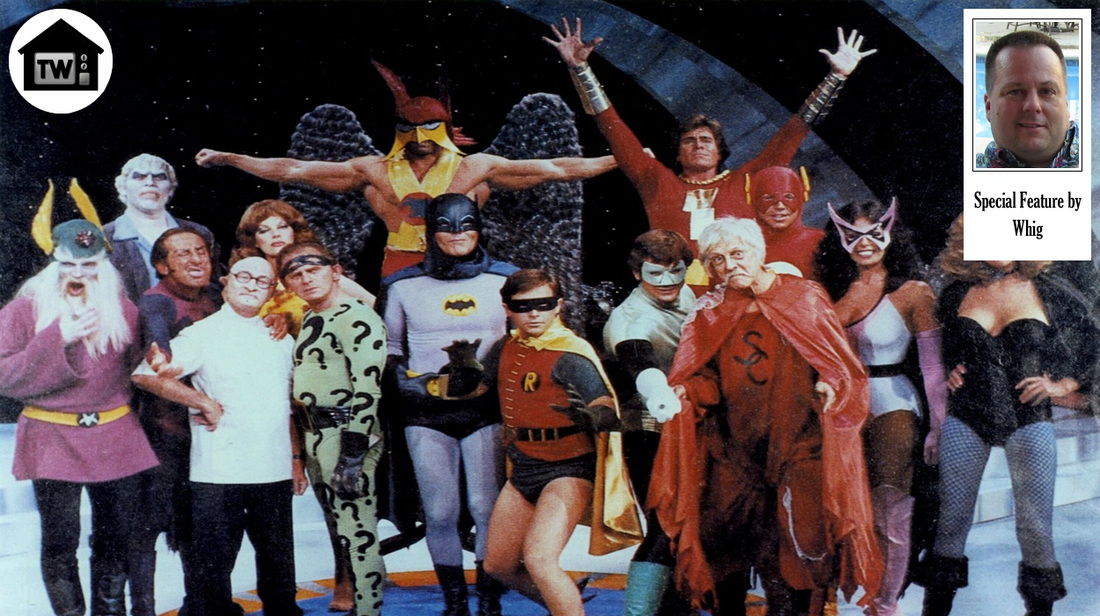 In keeping with the way we do things differently in the Woodshed, we can't do just a Top Ten list. We have to go one more, and take it to a Top 11 list! I have been entrusted by the home office with this most valuable list: the Top 11 All-Time Best Superhero Shows, and thus have created a list that cannot be debated. And if you do, you're wrong.

How did I select these 11 shows? What were my criteria? I thought about using several factors: technical prowess, great acting, and faithfulness to canon. But in the end, I went with the most scientific approach … if I were stranded on a desert island, what shows could I watch over and over again? (Ignoring the fact that it's a desert island with no TV, cable, DVR, or electricity.)

So, without further ado … the Top 11 All-Time Best Superhero Shows. Ever.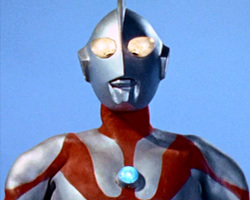 11. Ultraman (1966-67): While only 40 episodes, Ultraman packed a hearty punch. Taking place in the future time of 1993, the Science Special Search Party seeks out sinister aliens and giant monsters that threaten Earth. Shin Hayata, the hotshot scientist of the bunch, activates the Beta Capsule, which turns him into the badass, karate-kicking, super-powered giant alien hero known as Ultraman.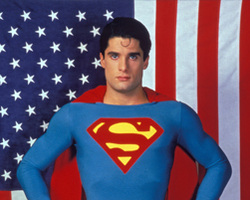 10. Superboy (1988-92): Meet college student Clark Kent! In between the usual angst that a young student ordinarily deals with, Clark learns how to harness his powers for good. Two different actors playing the lead didn't shake the popularity of the show, due to the fact that it was 1) produced by the folks that brought us the first three Superman films, and 2) it was written by comic book authors, which kept the show on track.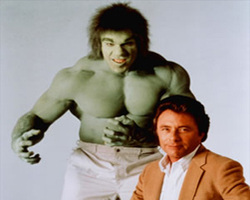 9. The Incredible Hulk (1977-82): Does it get any better than Eddie's Father turning into a green beast every time he gets angry? And a reporter that almost finds out his true identity every episode? The special effects may seem primitive now, but Bill Bixby's acting makes it a more enjoyable watch than the last two flicks. IMHO.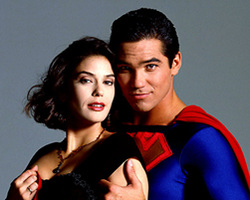 8. Lois and Clark: The New Adventures of Superman (1993-97): Wait … two Superman shows on one list? Absolutely! And for one reason only: Teri Hatcher. OK, the relationship storyline between Lois and Clark also made this a fascinating show. But, come on … Teri Hatcher!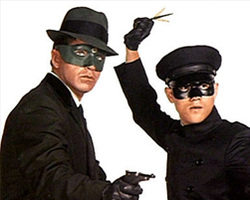 7. The Green Hornet (1966-67): Another series that died before its time, this 26-episode run played the characters more seriously than the comic book did, and introduced the awesomeness of Bruce Lee (as Kato) to America. Lee was so popular in Hong Kong that the show was called "The Kato Show" there. One of the great moments in '60s television, in my opinion, was the Green Hornet/Batman crossover episode.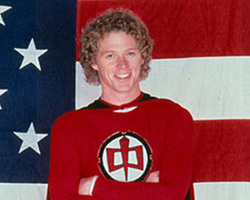 6. The Greatest American Hero (1981-83): Only in the world of TV could William Katt, Connie Sellecca, and Robert Culp save the world! For a show that was about a schoolteacher who received a red suit from aliens which gave him super powers when he wore it, this was a great hour of TV every week.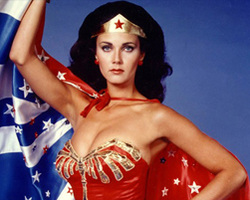 5. Wonder Woman (1975-79): Bouncing between two networks (CBS/ABC) couldn't destroy this icon of superhero shows. Why? Because Lynda Carter looked like she stepped right out of the comic book! That, and Lyle Waggoner's winning smile. What teenage boy didn't want to be roped in by Wonder Woman's Lasso of Truth?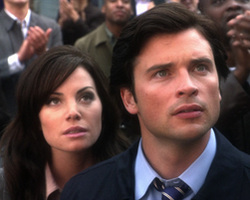 4. Smallville (2001-11): A third Superman show on the list? WTF? This one most definitely deserves to be on the list. Following young Clark during his days in Smallville, this series literally got better every year, all the way to the amazing finale.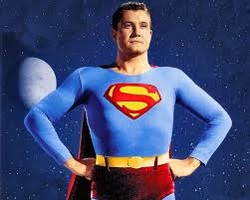 3. Adventures of Superman (1952-58): Okay, this is getting ridiculous. Four Superman shows on the list? You bet! This was the original superhero show. Nothing but fun comic book-style storylines. Over-the-top bad guys (who always threw their guns at Superman when they ran out of bullets). And George Reeves, who played the role dead-on. Never saw this series? Slap yourself in the face, then find the series and watch it. Now.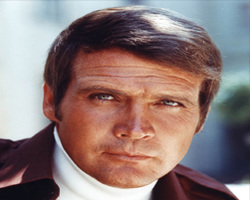 2. The Six Million Dollar Man (1974-78): "Gentlemen, we can rebuild him. We have the technology." Slow motion fighting and '70s fashion sense makes this a series that I want to watch over and over again! This show was so full of patriotism and machismo that it made it a hit for males of all ages, in the '70s and beyond.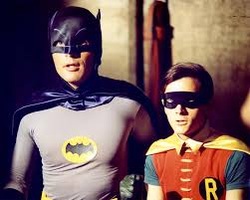 1. Batman (1966-68): Hands down, the best superhero show of all time. Batman and the Boy Wonder, the Bat Utility Belt, Batmobile, hot babes, colorfully eccentric bad guys, and the Batusi made this show everything that the comics (and the '60s) were about! I'd battle King Tut and The Joker to watch this series!

That's it. That's the whole list. The Top 11 Best Superhero Show. Ever. ​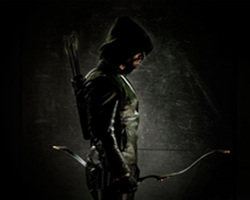 Honorable Mention:

Arrow (2012-present): So far, this is a kickass show. The adventures of Oliver Queen as The Arrow holds me captive for an hour every week. But it's only been on for a few seasons, and I'm not sure it's proven itself just yet. But when it's ready for the list, I'm not sure what it'll replace. Maybe it'll be time for a Top 12 List then?