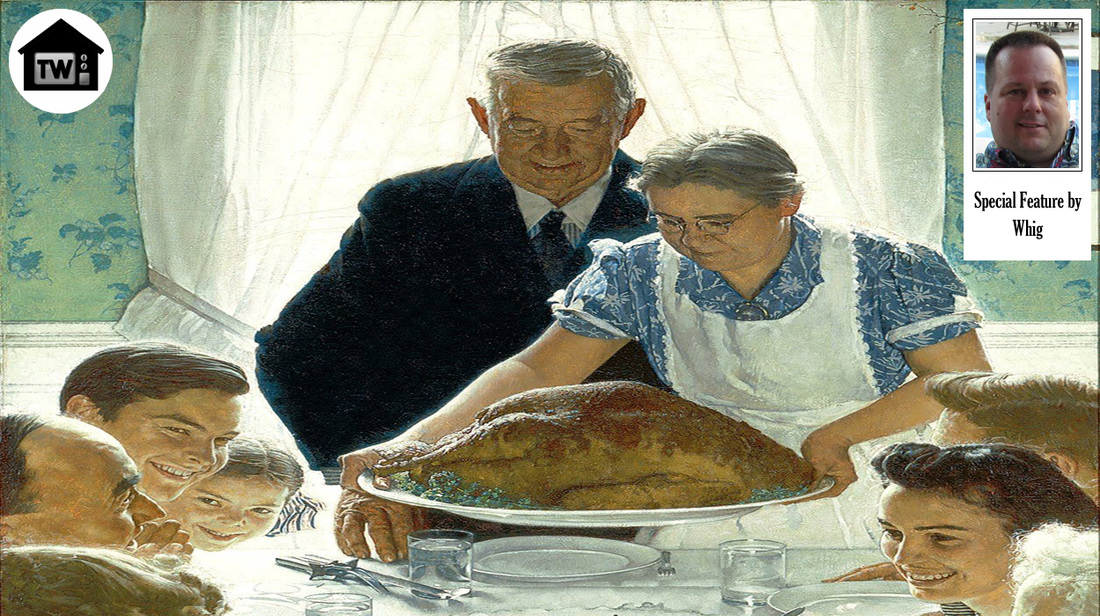 Sure, I have a real family. Over the past five decades, I have spent countless holidays celebrating with them. Most of them good, too. Admittedly, the dysfunction in my family runs on the low side compared to many of my friends' families (you know who you are), but at times, I still wonder what Thanksgiving with other families would be like.

So, once again, I turn to my first and greatest love – television – to fantasize how a holiday meal with other families would turn out. Here are the Top 11 TV Families I Want to Spend Thanksgiving With.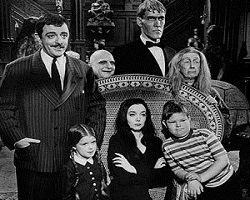 11. The Addamses (The Addams Family): I'm not sure what would be the best thing about eating with this family – watching Gomez and Morticia break out into spontaneous tango, pulling Cousin It's hair out of my stuffing, or eating turkey carved by a hand. It doesn't matter … it all spells fun!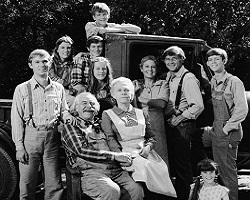 10. The Waltons (The Waltons): They didn't have a dime to their name, but this depression-era family always had a table crammed with food! I would have to wear my super-stretchy pants to this party!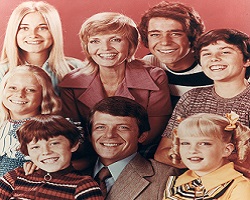 9. The Bradys (The Brady Bunch): I yearn to be served candied yams by Alice while being served life advice from Mr. Brady. And after, a rousing game of football with the Brady kids (but not in the house!).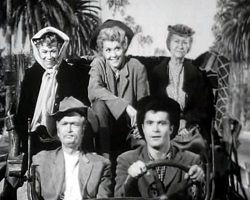 8. The Clampetts (Beverly Hillbillies): Fried possum. Greens and ham hocks. Chitterlings. Ellie May taking a dip in the ce-ment pond. 'Nuff said.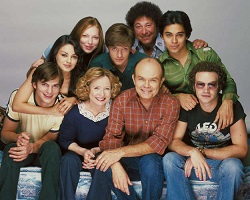 7. The Formans (That '70s Show): I would make it a personal challenge to see how many times I could make Red say he would stick his foot up my ass. Although, my day may end short after punching Jackie in the throat for her non-stop babbling.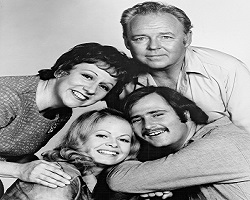 6. The Bunkers (All in the Family): If you're sitting around the Thanksgiving table with a protesting hippie, a neo-feminist, an old-school housewife, and a pseudo-racist, how could the conversation NOT be the best ever!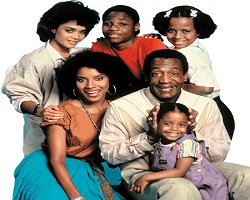 5. The Huxtables (The Cosby Show): It would be nice to sit down to a big meal with well-behaved kids, who wrap up every single problem they have in under 30 minutes. SIDE NOTE: If Cliff offers you a drink, then tells you to lie down, politely decline, then leave immediately.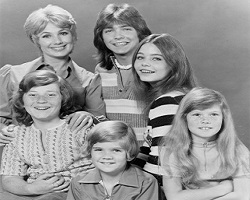 4. The Partridges (The Partridge Family): Flare-bottom jeans, lava lamps, and a multi-colored bus should be reason enough to hang out with this family on Thanksgiving. But throw in a family singing session in the garage after the pie is served, and I'm all in!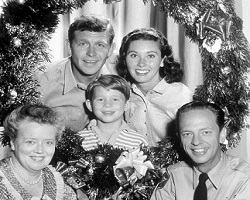 3. The Taylors (The Andy Griffith Show): It was a time when the women cooked and cleaned, and the men sat on the porch with a cool drink and enjoyed the evening. Is that so wrong? And who hasn't wondered how one of those three thousand apple pies Aunt Bee cooked tasted? SIDE NOTE: I only want to sit down to eat with the black-and-white Taylors, not the crappy colorized Taylors.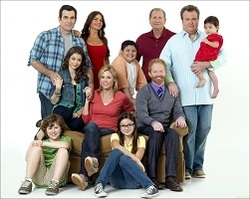 2. The Pritchetts and the Dunphys (Modern Family): This family is a royal mess, dinner would be total chaos, and I would have to look smirkingly into the camera whenever something ironic happened, but I could overlook all of that if I could sit next to Gloria.


And the one family I would like to spend Thanksgiving dinner with the most is: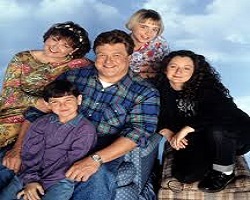 1. The Conners (Roseanne): They were slobs who lived in an unkempt house, and did everything they could to stretch a dime. They feasted on casseroles and pizza, and zinged each other with unbridled glee. In other words … these were my people! Imagine enjoying a Thanksgiving meal with people that were just being themselves, with no pretense and no judgmental quips and stares. Eat up!

What TV family would you love to dine with during the holidays?